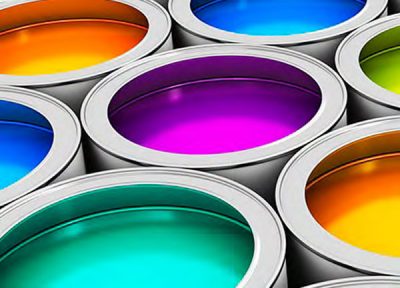 NEW UV SERIES LABELGLOSS
Specially formulated for flat screen printing, the new UV series Labelgloss allows for prints with increased gloss and coverage.
Encres DUBUIT has been present for many years in the label market in flat or rotary screen printing. Accustomed to the quality requirements of manufacturers of cosmetics, spirits, luxury products, or the demands of industrialists, Encres DUBUIT puts its skills at the service of this very demanding market.
High Coverage AND High Gloss FORMULATION
The formulation of high-gloss and high-coverage colors has always been the concern of printers, as screen printing is required to achieve what other processes cannot achieve: opaque colors, bright white and deep blacks.
Specially formulated for flat screen printing, the new Labelgloss series produces prints with increased gloss and coverage. The basic colors of the 700 series are screen-specific colors ; they can be used to formulate Pantone® shades with maximum coverage.
PANTONE® FORMULATION GUIDE
Encres DUBUIT provides a guide to Pantone® formulations as well as all the information needed to introduce formulations into the X-Rite colorimetry systems. The customer can then either use the pre-established recipes or measure a sample to be reproduced with a Spectrocolorimeter and obtain the corresponding formulation in Labelgloss.
Our specialized color research department responds quickly to help the printer in difficult cases or when there is a problem which may require special additives in order to obtain the desired final appearance. The Labelgloss series is available in addition to the range of special products such as varnishes/coatings, metal/silver or chrome effect inks and all custom made designs.