Cards
Whether banking, fidelity, gift cards, social services or telephone, the decoration of the plastic card is divided between three printing modes:
Offset UV (and offset waterless UV)
Solvent-based and UV or UV LED -based screen printing
Digital processes (especially for personalization Variable Data): thermal transfer, sublimation and ink jet
Depending on the requirements, the print is either laminated with an overlay (protective plastic film, essential for the credit card) or varnished/coated. In the latter case, the varnish/coated film is often laminated (pressed) to obtain the desired surface condition (mirror, satin or matte).
A lamination varnish/coating may also be required. It is used either to ensure the adhesion of the overlay (often pre-coated with a thermoplastic adhesive) on the card, or to assemble the various plastic films in the case of a multi-layer card manufactured with layers.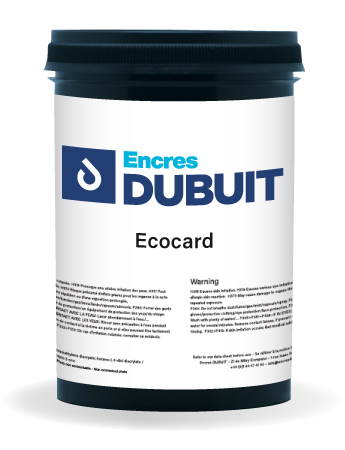 Solvent based screen-printing ink. Solvent based screen-printing inks for decoration of single or multilayer plastic cards (loyalty, club, bank, phone cards…).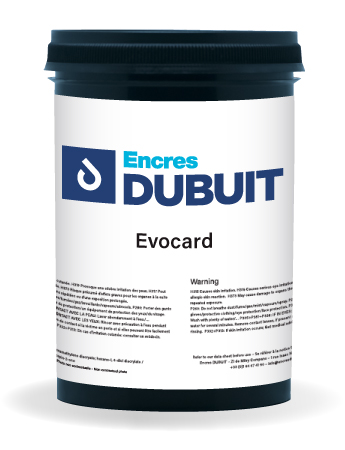 UV screen printing ink, non CMR The Evocard series is specially formulated for the decoration of single or multi-layer plastic cards (loyalty, club, bank, telephone cards…).