Label
Encres DUBUIT has been active for many years in the label printing market, flat screen printing or rotary printing. Encres DUBUIT is accustomed to the quality requirements of manufacturers of cosmetics, luxury products and industrial applications. We have developed a great expertise in this very demanding field. We offer a range of matte and gloss inks as well as a wide variety of  coatings/varnishes and special effect inks.
UV screen-printing ink. The Labelgloss ink series is formulated to adhere to most of the media used in the different areas of labels, in cosmetics, care products, wines and spirits or in technical labels.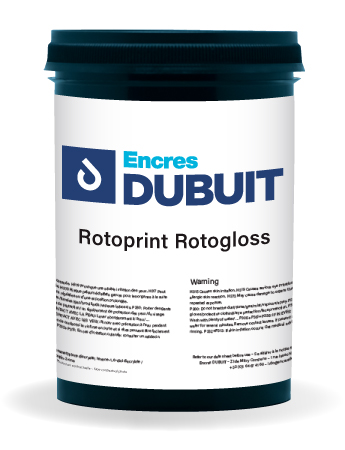 UV screen printing ink. The Rotoprint/Rotogloss ink series is designed for adhesive labels on rotary and fast-running flatbed presses.