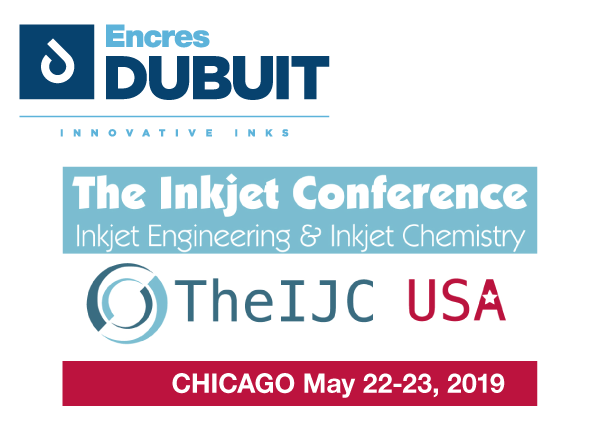 IJC USA – CHICAGO 2019
The second edition of TheIJC USA, InkJet Conference (theIJC) will be held in Chicago on May 22-23, 2019.
The IJC USA is "the place to be" for technical and chemical knowledge of digital printing.
For the first time Encres DUBUIT will be at TheIJC Chicago in May 2019 and presents How to extend the color gamut and improve color transition? By Tom LIN
Tom has successfully launched the strategic alliance between Encres DUBUIT and several Top Brands in Asia, after helping the digital printing inks sales increase many times, to occupy a major share on the market.
Besides, he has longer than 10-year experience in the digital printing industry, and the expertise with the ink chemistry, technologies on printing machines & heads, color management software, processes & industry standards, etc.
Day 1 – Track 2 – 12:30 – May 22, 2019