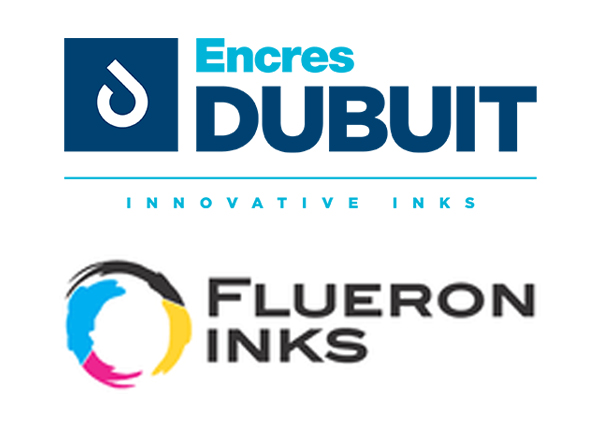 Encres DUBUIT and Flueron inks Pvt Ltd announce manufacturing partnership
Encres DUBUIT and Flueron inks Pvt Ltd announce manufacturing partnership with knowledge sharing and market access collaboration for India
 Encres DUBUIT, has entered into a manufacturing partnership agreement with Flueron Inks Pvt. Ltd., India.
Encres DUBUIT is a worldwide ink manufacturer with formulation expertise in screen printing, pad printing and digital inks.
Accordingly, Encres DUBUIT formulation expertise and manufacturing knowhow will be shared with Flueron Inks Pvt. Ltd, whose expertise in inks and manufacturing will aid in local manufacturing of solvent based screen ink specially designed for auto dial, graphic overlay, and label printing.
Encres DUBUIT has been selling into India since the late 90's through a distributors channel. The aim of this agreement is to help these distributors to offer high end quality inks from a local manufacturing source, thereby providing faster service and eliminating the need to import these products into India. Pierre Blaix, Encres DUBUIT Global Sales Director, Head of Strategy and Business Development says, "After 20 years of sales in India, it is time for us to strengthen our products in the India market. We have a perfect understanding of each other with Flueron Inks and thanks to this agreement we believe we can leverage their expertise very well to offer our products with the local reach"
Flueron Inks Pvt Ltd. is a manufacturer of Screen printing, offset printing, metal decoration printing and Flexographic printing inks. Most of these products are offered in conventional and UV curable formulations from their facility located at Navi Mumbai, India.
Bhaumik Mehta, Director at Flueron Inks, added "We are happy to add Encres DUBUIT products to our manufacturing portfolio. With this agreement we can offer their distributors, the products along with essential technical support and just in time inventory, from our facility. This helps the supply chain be extremely efficient. We have a good level of comfort in the technology transfer support extended by their team and we hope to bring more of their products to India for local manufacturing".